Super Six 2018 – FINAL Results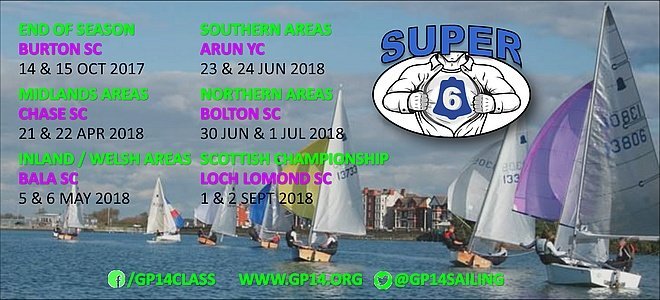 The final results for our "Super 6" series are now here!
2018-Super-6-Grand-Prix Final Results
Congratulations to winners Andy Smith and Phil Hodgkins (Bassenthwaite SC) who overtook leaders Tom Gillard and Andy Thompson (Sheffield Viking / East Antrim BC) and stormed into first place with a bullet in the last event giving them an unbeatable set of THREE first places (after discards).
A massive number of boats entered one or more events, and there were 17 qualifiers – 12 Gold fleet, 4 Silver fleet including a youth entry, and 1 Bronze fleet who scored first female boat/helm.
Well done to all the sailors that took part!