2019 Southern Area Championship
Part of the 2019 Craftinsure Super Seven Series.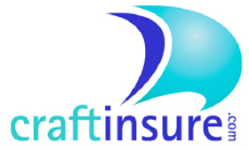 Please read the Notice of Race and further details below before entering the event.
STOP PRESS:
NB TRAVEL TO LEIGH on SEA:
If you are travelling to the event via the Dartford Crossing or East London please note the A13 Junction with A128 (Orsett Cock). Due to major road widening the A13 will be CLOSED from 21:00 Friday 30th August until 05:00 on Monday 2nd September. See map for details.
Traffic will be diverted past the closure via the high level roundabout – traffic delays WILL occur. Either allow for these delays or use an alternative route. Suggested alternative is use M25 to J29, turn onto A127 towards Basildon & Southend, leave the A127 at Rayleigh Weir, turn onto A129 southbound to the A13 at Victoria House roundabout – follow normal route through Hadleigh to Thames Drive, Belton Way, Leigh Old Town to Leigh on Sea SC.
---
31st August – 1st September – Organised by Leigh on Sea S.C.
Registration opens 10:30. First Race 13:30
GP14 Southern Areas 2019 Notice of Race
Leigh on Sea Sailing Club Accomodation
Evening social and Fish and Chip Supper starting at 18.00 on LoS SC sun drenched patio
Racing/Social Contact: Steve Corbet- [email protected]
Terms & Conditions
I declare that
1. While racing at Leigh on Sea SC my boat will be insured against third party risks to a minimum of £3,000,000 for any claim.
2. I agree to be bound by the racing Rules of Sailing, the Rules of the International GP14 Class Association, the Sailing Instructions and the liability disclaimer therein and all the other rules that govern this event.
3. I undertake to sail in compliance with the RYA Racing Charter.
4. My dinghy has a valid Class Certificate, issued prior to the date of the event.
5. I am a paid-up member of the International GP14 Class Association.
6. I have read the Risk Statement included in the Sailing Instructions and agree that the risks associated with participation in this event are understood.
(If either helm and or crew are under 18 parental agreement to participate MUST be completed at Leigh on Sea SC)
Fleet Guidance
Gold
A competitor with aspirations of winning the event. For National/Inland Championships or Grand Prix overall results, a competitor would generally have a track record of winning an Area Championship or a top ten position in a UK National Championship or a top five position in an Inland Championship
Silver
An experienced dinghy racer with aspirations of finishing in the top half of the fleet, For National/Inland Championships or Grand Prix overall results, the sailor may have been successful at open meeting or area level but has yet to finish in the positions described as a Gold Fleet sailor
Bronze
A Bronze Fleet competitor is likely to have a track record of finishing in the bottom half of the fleet or to be new to dinghy racing.