Poole boats packed for Barbados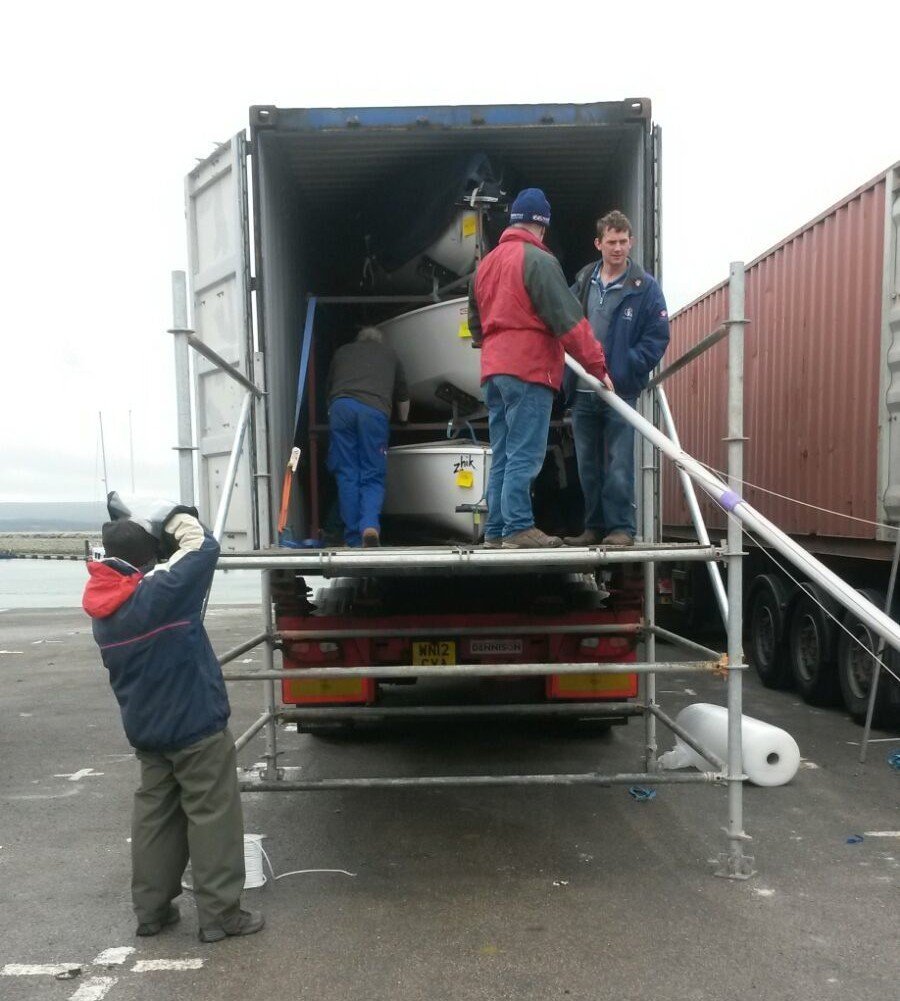 On a warm, but very blustery day, 40 knots of wind, 27 more boats were loaded onto containers at Poole Yacht Club. Fourteen of the boats were Poole YC members and the rest visitors from all over Southern England, South Wales and slightly further north Budworth.
Loading was not as easy as last week as we had no high loading bay. however with the ingenuity of Steve Turner in the form of a scaffold platform and a fork lift truck provided by Poole members the job was done. Coffee, tea, cakes and biscuits were on hand and made the day go well. The last container left the Yacht Club at 14:45.
Rumour has it that Sam Watson will be buying lots of Rum punches out there as his boat was delivered by one of the Packing team and then had to be correctly packed and labelled before it could be loaded. Message for Sam – Please remember your Certificate!!
---