New Sea Training Event
Saturday 23rd and Sunday 24th April 2022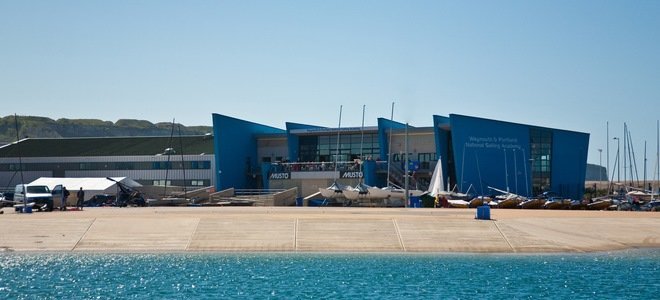 Update: Entry is now open in our website Shop.
Brush up your sea sailing skills on this weekend course, which will be run by a Senior Instructor from the Andrew Simpson Centre and a Guest Coach.
The weekend is primarily aimed at adult training, and being run by a Senior Instructor from the Andrew Simpson Centre and a Guest Coach.
Sailors under 22 years of age should take advantage of the E. Howard Davies Youth Training week which runs Monday 11th April – Saturday 16th April 2022. See the application form on our Training page
The weekend will start at 10.00am with a short Classroom session followed by launching and a morning on the water of Portland Harbour. Lunch with a debrief of the mornings sailing and then back out sailing.
Day 2 will have a similar format and possibly outside of the harbour. More details will follow in due course.
Venue: Portland Harbour, Weymouth at the Andrew Simpson Centre
Accommodation is available to book at Portland House, built to house the GB sailors for the 2012 Olympics. Tel: 01305 828941
With a code from the GP office, a twin room can be booked for £60 a night. These rooms have self-catering facilities.
Alternatively Camper vans can book onsite directly with W&PNSA. There is a café where breakfast and lunches are available. There is also a Lidl next door.
An entry form is available on the website in the Shop, and an initial deposit of £30 is required. The cost of the weekend per person is £70 if we have 6 boats and £50 if we have eight boats. Eight being the maximum. The balance will be due via the Shop on April 1st.
This is a fantastic opportunity to brush up your skills with many sea sailing events on the Calendar for 2022, not to mention the World Championship in Skerries.