GP14 Ireland are packed for Barbados!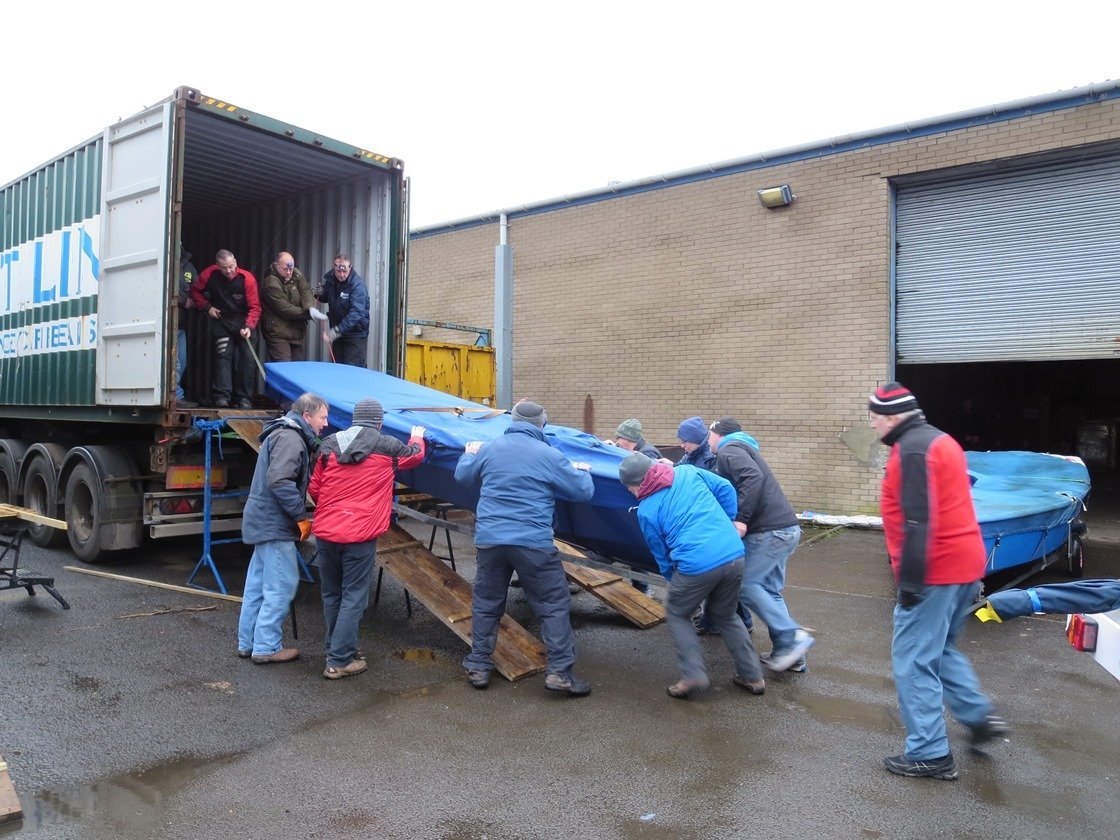 Twenty-two Irish GP14s arrived on a drizzly wet Saturday morning at 9 a.m. at SureFreight's Yard off the Crumlin Road, Belfast. Many thanks to Michael Rutherford and SureFright for their facilities.
Racking was put in place very quickly and the first loads were going in by 9.30am. Hot drinks were flowing with plenty of biscuits and cake to keep the gang going.
Unfortunately there was one accident on the day – chief photographer Garth took a trip and ended up in A&E with a fractured wrist. He's hoping the cast is off before Barbados otherwise he's going to have the worst white bits of anyone!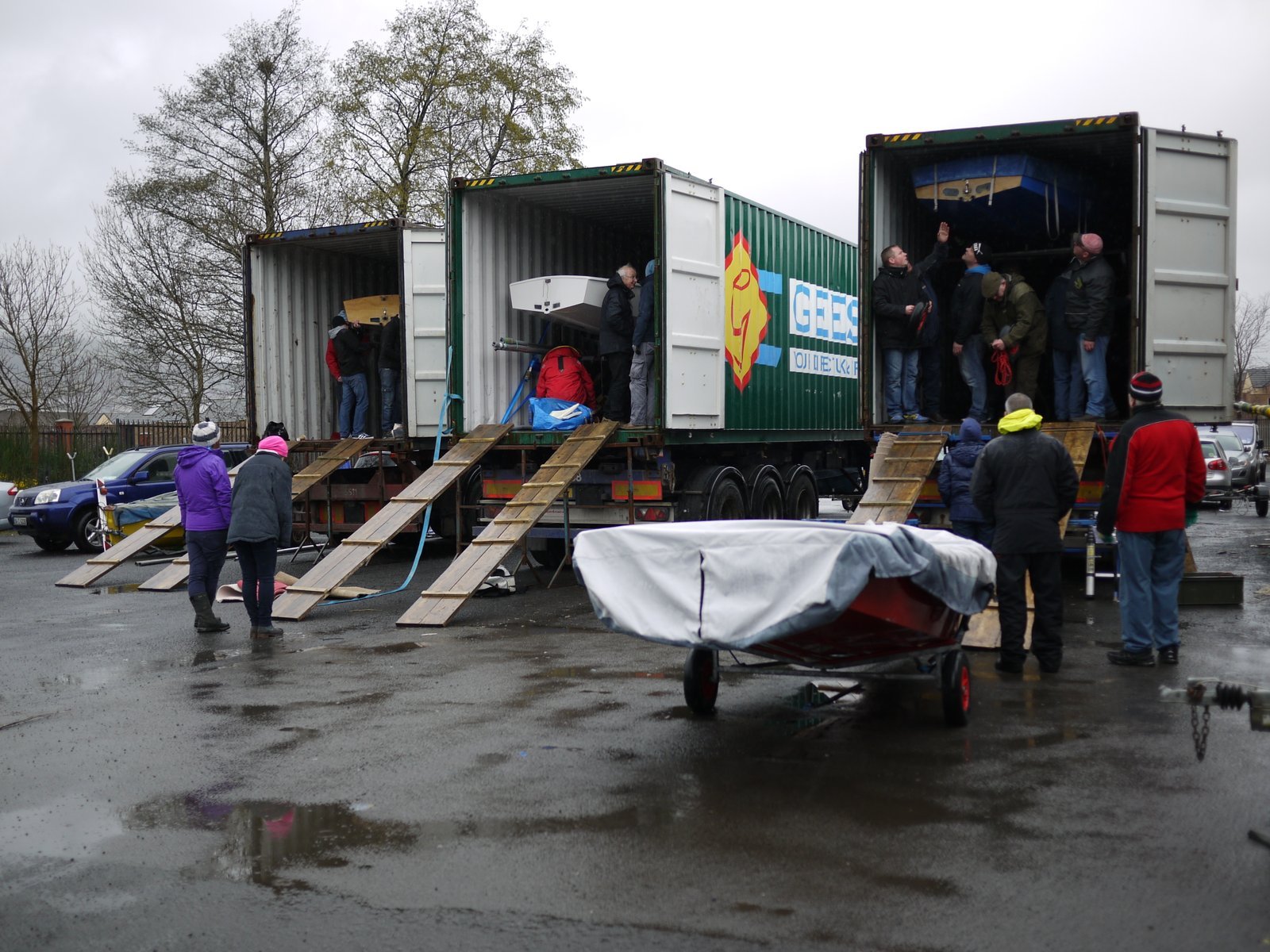 Sri Lankan packing experience came in handy and all loading of the boats went smoothly. Fantastic to get the last container door shut with plenty of time to spare.
Roll on the sunshine & warm waters of Barbados!
Words and photos by Laura McFarland