E Howard-Davies Youth Training Week – Day 5
The guest coach on day 5 was British Sailing Team 470 sailor Sophie Weguelin and the focus of the day was on starting strategy and race strategy. There was a cherpy breeze and conditions good for practicing how to get the advantage in close encounters and avoiding dirty air. In the afternoon the sailors we give exercises that bunched them-up and forced them to make decisions avoiding rule infringements and boat damage. The wisdom of doing this at the end of the week was not lost on some!
All the sailors where appreciative of the week and particularly grateful for the hardwork put in by SI Storm Nuttall.
Our thanks to Craftinsure, HD Sails and The Andrew Simpson Sailing Centre.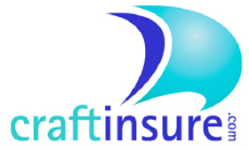 ---