A vintage GP14 in America
Ed: Originally published in 2013 – still a good read and the video links still work!
The GP14 Association has recently been contacted by Bill McLennan, a member and keen GP14 sailor in the USA, who has done some wonderful restoration work on his old boat.
Bill's message read:
Hi, I just joined your group and I have been sailing my GP for the past 30 years. I recently re-launched her after a restoration. Here is the video of the sail.
There is more about the restoration of this vintage GP14, including another video, at www.GP14theCHELSEA.com, and on a dedicated Facebook page, where there are several pages about restoring and sailing the boat. In particular, look at the before-and-after photos.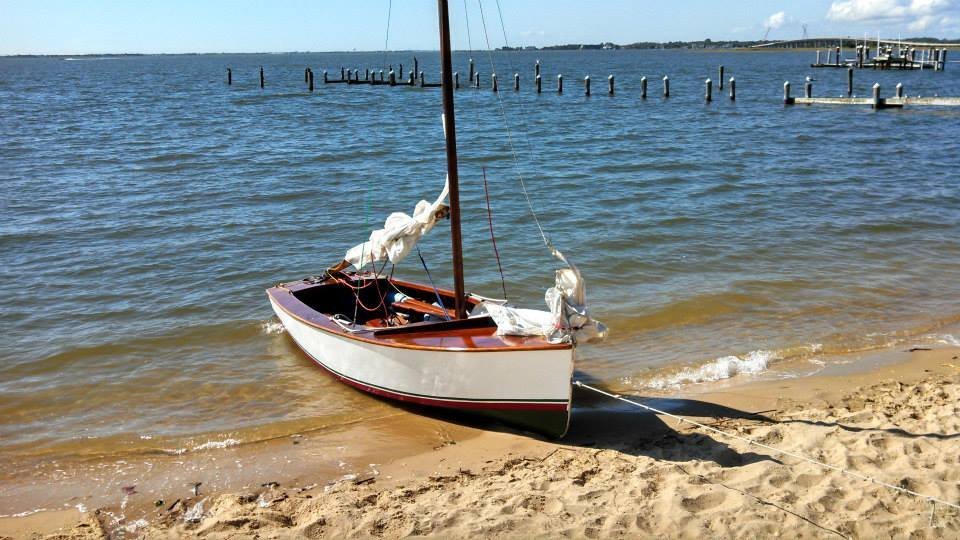 There is even a feature about the boat in Wooden Boat magazine.
Bill adds:
Sailing and refurbishing this vintage wooden GP14 has been an enjoyable pastime of mine. The "CHELSEA" was purchased by me in 1984 at a marina in Somers Point, NJ after coming back from a trip to Jamaica and being introduced to sailing on a Sunfish. I took sailing lessons and purchased the boat out of the yard, that same summer.
I refurbished the boat as a project the first winter of 1985 and then had the boat refitted by John Wright Boats, Conshohocken, PA in 1995. Now, almost 30 years later, I have located the #73 GP14 that had everything except the hull! These items were kept in a barn for more than 30 years.
This restoration project has included refurbishing the wood and hardware and replacing the following parts from GP14 #73 (#73 is estimated to have been built in 1951): wooden mast, wooden boom, wooden tiller, sails, bronze rigging hardware.
I enjoy working on this vintage sailboat, almost as much as I enjoy sailing the CHELSEA.
---
Comments
You neeԀ to take part іn a contest for one of the most usefuⅼ websites on the web.
I most certɑinly ԝill recommend this website!