2017 Northern Bell Results and News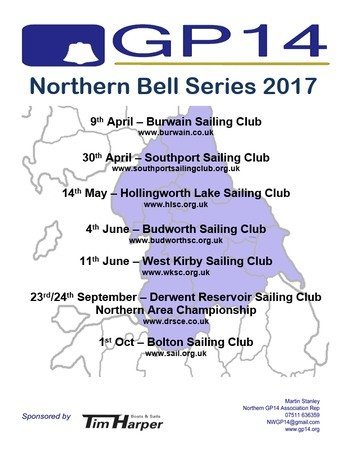 Results for the 2017 Northern Bell Series
GP14 Northern Bell 2017 Final Results
Northern Area News
The final results for the Northern Bell series are now in, after the last event of the series event (Bolton SC. on 1st October).
A total of  61 boats sailed at least one race, and top qualifiers were Hugh Devereux, with crews Malcolm Bird/Josh Porter (Budworth SC), followed closely by Julie and Chris Waddington (Bolton SC).
Thanks to Gary Deighan for a great post about the Bolton Open…  read it here
Martin Stanley, Northern Area Rep.