2014 World Championship
Date/Time
Date(s) - 9 Aug - 15 Aug
All Day
Location
East Down Yacht Club
Category(ies)
---
Welcome to the Exe Sails 2014 GP14 World Championship
Supported by:
… and by
[cycloneslider id="2014-worlds"]
The GP14 International Association and East Down Yacht Club are pleased to express deep appreciation to all our sponsors for their financial support – without which the event could not be run. Full list of sponsors
For full details of the event, visit the GP14 World Championship website:

Event documents
STILL OPEN FOR ENTRIES – details here.
ENTRIES RECEIVED
NOTE: Entry limited to 150 boats
Contact and consent documents
(please print out as appropriate and present at registration)
How to get there
The Worlds website has some clear directions.
Or download a simple guide here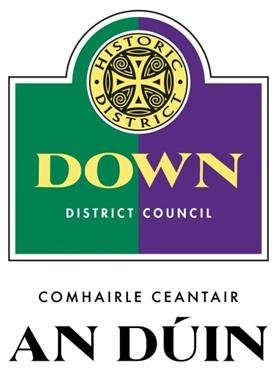 Welcome to East Down!
The Commodore and members of East Down Yacht Club would like to extend to you and your family a very warm invitation to come and meet us in 2014.  We are delighted to be hosting the GP14 World Championships and are looking forward to offering you the opportunity to take part in a great week's competitive sailing, in the outstandingly beautiful surroundings of Strangford Lough.  We will provide you with great hospitality, live evening entertainment, on site catering and an experience which you will treasure for a long time.
Robert Dow
EDYC Commodore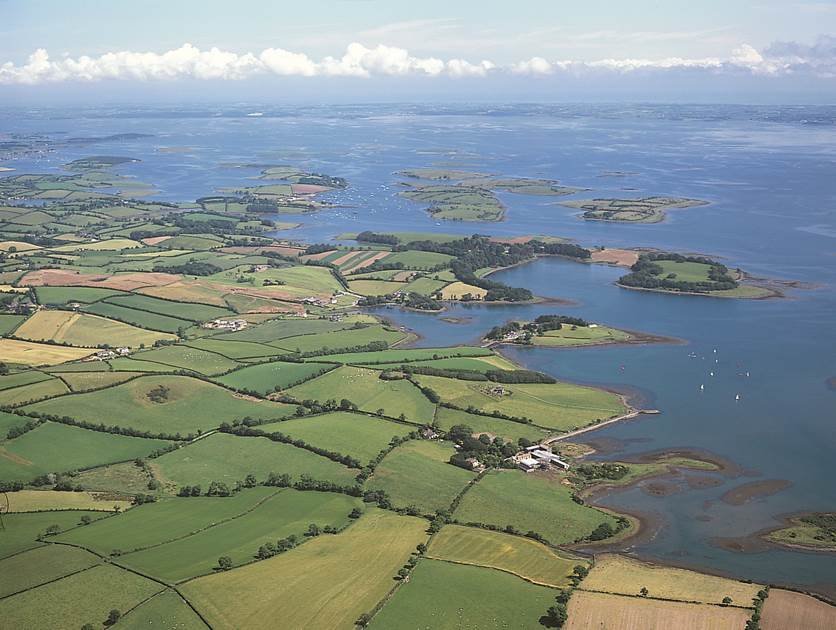 Location
East Down Yacht Club is situated on the southwest shores of Strangford Lough approximately one mile north of Killyleagh village. Strangford Lough is a designated 'area of outstanding natural beauty', and we at EDYC are privileged to be able to enjoy our sailing activities in such attractive surroundings. Our clubhouse and grounds are located in a quiet rural setting away from the main road. We are about 20 miles south of Belfast and about 100 miles north of Dublin, and both cities have very good ferry connections to the UK mainland.
Sailing area
Strangford Lough is about 4 miles wide and 15 miles long. There are eight yacht clubs located around the shores of the Lough with a wide variety of boats being sailed, both competitively and also recreationally.  These range from Toppers at one end of the scale up to 40ft racing yachts at the other. At East Down we have a mixed membership with a strong dinghy fleet but also a large cruiser/keelboat fleet.  We run active club racing on Wednesday evenings and Saturday afternoons and our members also take part in other regattas around the Lough. Strangford Lough provides excellent waters for championship sailing.  It is a sea lough and the waters are tidal.  The Lough is almost completely surrounded on all sides by land.  The entrance to the Lough from the sea is a long and narrow inlet, so we are protected from any large open sea conditions prevalent in the Irish sea. At EDYC we have a team that is experienced in running championships and in the past have hosted both National and International Championships for classes such as Wayfarer, Fireball and Toppers. We have recently completed an extensive upgrade of our facilities and now have concrete hard standing in all our boat park areas leading to a wide slipway for launching into the partially sheltered waters behind Island Taggart.  In addition we have a floating pontoon for easy access for keelboats.
East Down Yacht Club: what's on offer
At East Down we are more than just a yacht club, we have our own on site caravan & camping facility, with a secure children's play area.  We are very much a family friendly club and we would hope that many of you will choose to come and stay with us on site for the week of the Championship.  We will provide camping areas, some caravan facilities for hire and space for competitors traveling in motorhomes.  We would like our site to become the "Championship Village" for the duration of the event, with all the competitors and their families and friends being part of what will be going on. We have a large clubhouse with a ground floor function room, kitchen area, changing rooms, toilets and shower rooms.  Upstairs we have our own bar with panoramic views out across the Lough.  Outside we have barbeque areas with picnic seating around the clubhouse. During the event these facilities will be supplemented by a large marquee with an outside bar where a variety of evening entertainment will be laid on.  The Irish are famous for their hospitality and were sure you won't be disappointed.  We will also be arranging for an on-site catering facility to be available where breakfasts / lunches and evening meals can be purchased and eaten in the dining area of marquee. For those of you who are not staying on site there is a wide range of B&B and self-catering accommodation available in the surrounding area (see enclosed brochures for further details).
Lots to see and do …
We hope that while you are here you will take the time to visit some of them or you may choose to extend your stay a little longer after the event to enjoy a little bit of Northern Ireland. We are only 30 minutes away from Belfast if you fancy a bit of shopping or a visit to the Titanic Exhibition Centre.  We are 30 minutes from the magnificent Mountains of Mourne if you fancied a bit of hill walking (as if you won't have done enough of hiking!!) or you could just take a scenic drive through the area.  We are 15 minutes from the town of Downpatrick where you can visit all of the St.Patrick attractions.  Or if you want, you are about an hour and a half away from the spectacular North Coast of Northern Ireland with its majestic beaches and the Giants Causeway. There are lots of things to see and do, so why not make a holiday out of it. If there is a demand from the non-sailing members of your party then we can lay on a tourist trip for them when you are 'hanging out' elsewhere!! In the nearby town of Portaferry, they could visit the Exploris Centre, which would let them into the secrets of what lies below the Lough.  It is brilliant interactive exhibition centre letting you see all the marine life from around the lough and it has some very large tanks where you can get up close and personal with some of these creatures on a hands on touchy feely basis! (A must for the kids!). So whether you are a competitor at the event an accompanying family member or just a friend looking for a fun filled week, then please do come and make the most of it.
Don't hesitate
If this has whetted your appetite … and you are thinking maybe I should go … it sounds like a brilliant week … then don't hesitate … Make this a 'MUST GO' for your 2014 diary. You won't regret it.

Entries
Entry fee: £220 (discounted to £190 before 1 June 2014). Further discounts for youth helms (see NOR).
Entry limited to 150 boats.
Event schedule
Friday 8 August: Registration opens
Saturday 9 August: Registration continues, measurement
Sunday 10 August: Practice race
Monday 11 to Friday 15 August: Races 1–8
Wednesday 13 August is a designated Spare Race Day.
Friday 15 August: Banquet and prize giving
The club will be open for the event from the evening of Friday 8 August to Sunday 17 August.
Accommodation
31 July: camp site full
The club regrets that it cannot take any further bookings for camping within its grounds. We have been heavily subscribed and anticipate all space being significantly in demand, thus we made our decision not to take any more camping-site bookings.
All of our local tourist information offices will assist in finding accommodation which can include camp sites and self-catering. The Downpatrick Visitor Information Centre can be contacted by email at [email protected]. Please feel free to contact the staff in Downpatrick to find or book accommodation. They will be very happy to assist. Telephone 028 44612233.
See also suggestions for accommodation on the GP14 Ireland website.
Travel from Britain
Stena Line is offering discounts on five routes: Cairnryan or Liverpool to Belfast, Holyhead to Dublin Port or Dun Laoghaire, and Fishguard to Rosslare. Offer code for online booking at www.stenaline.uk/event will be sent to competitors once the entry has been received.   When booking your ferry, please go to the Group section and enter the Offer code.
Useful links
East Down Yacht Club
East Down Yacht Club on Google Maps
[email protected]
strangfordlough.org
visitstrangfordlough.co.uk
Strangford Lough Canoe Trail (with clickable maps)
Northern Ireland climate
Northern Ireland Tourist Board
Some aerial views of the club (ca. 2010)
National Trust: Strangford Lough